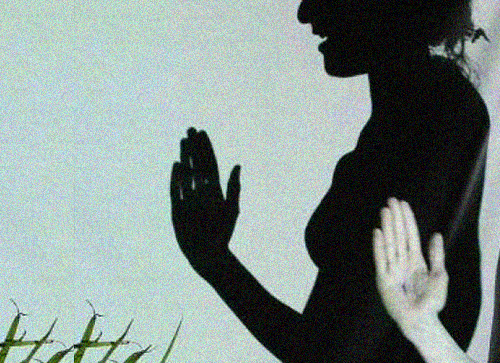 Skin Breathes [2004]
SKIN BREATHES A video-performance where the sensorial presence of a virtual body is made possible as it interacts with a real body. The body of the performer is a live, moving "screen". There is the dance and the play with this "accidental" virtual character – the ant -, being observed and inspiring new movements by the performer in real time. The animation piece is an ant that draws its path in contact with the body. The animation can be controlled by the artist, so that the ant may stop, go back or change its direction, according to the performer's movements.
Partner: Jaya Pravaz (performance)
Exhibitions
Visor #3 Multimedia art exhibition by Grupo Um collective, at Odisséia Theater, Rio de Janeiro. July, 2004
Arte Viva (Live Art), collective exhibition at Espaço Cultural das Águas, Lagoa Rodrigo de Freitas. September, 2004.