About             Exhibition             Videos             Images             More texts             Media
RIOAMSTERDAM 2012     Telematic video performance between two public spaces: one in Rio de Janeiro and another in Groningen, Holland. The performance is based on the concepts of telepresence, pseudo-fiction and "super-real" time reporting.Through live video chat, the two performers, one in Rio and another in the Netherlands (Groningen), incorpore two reporters (such as in television journalism) and connect each other and the audience in both public venues. The cities are traversed. Pseudo-fictions about two real worlds come to the fore in direct contact with the street and passersby. Reporters carry news from an imaginable and not so distant future between Brazil and the Netherlands.
Amsterdam, about to get fully submerged in the sea, was entirely encapsulated in a huge hydrodynamic bubble (a technology developed over the "historical trauma" of the Netherlands). After a while drifting in the Atlantic Ocean, reaches the seashore of Rio de Janeiro. We witness Amsterdam connecting to Rio and imagine, along with the public, the possible consequences. As an asteroid falling on Earth, as an object no longer identified only with their own culture, Amsterdam lands and fixes in Rio de Janeiro, also in the form of a hyper urban intervention. Several estrangements, bricolages, transdisciplinary and psychotropical happenings inaugurate a world where new territories and cities may be set up and transfigured by our desires. We are no longer restricted to traditional geopolitical boundaries.
Exhibition 
Paralela Vide Urbe – ART RIO International Art Fair Official Program. Rua do Catete, Flamengo, Rio de Janeiro. September 15th, 2012.
see trailer video "Apocalypse now": 
see video record of the performance in Rio and Groningen>>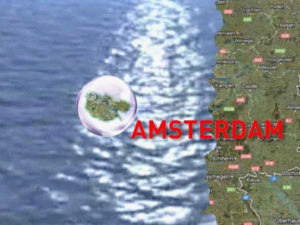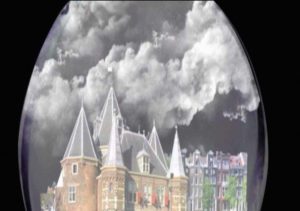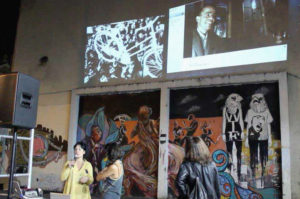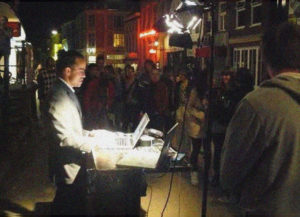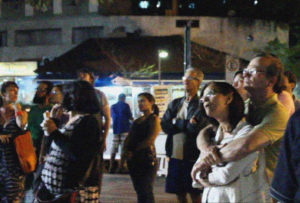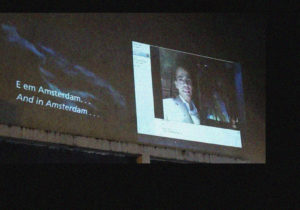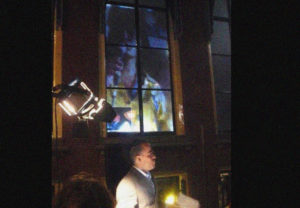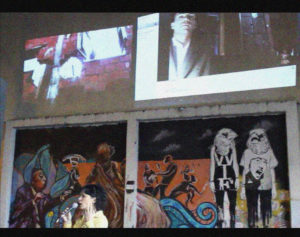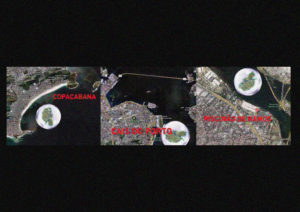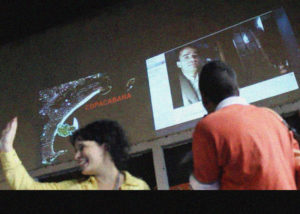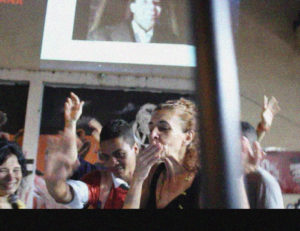 More texts             
Revista Metamorfose UFBA. Article: "Imagem como conexão entre mundos: RioAmsterdam 2012 e a experiência do cinema expandido como intervenção urbana" ("Image as connection between worlds: RioAmsterdam2012 and the experience of expanded cinema as urban intervention") Editor: Paola Barreto.  Link for Metamorfose magazine:  https://portalseer.ufba.br/index.php/metamorfose/issue/view/1704 .  Link for the article in pdf format .
Media