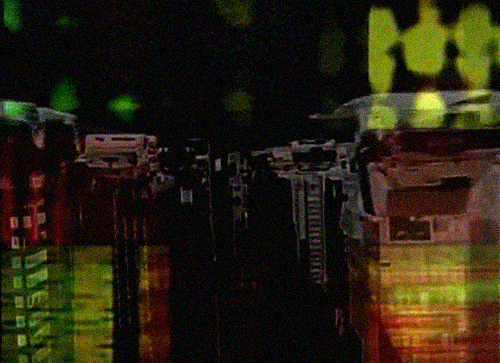 About              Images              Media
Curatorship for the first show dedicated to the video remix format n Brazil, "Imagens Remix", part of Festival Visões Periféricas 2010 (Peripheral Visions Festival).
The peripheries remix the world
From contrast to collage, previously uneven or distant world visions merge, and in this blend new cultures are invented. In particular, our culture has always been built amid geographical and social distances, configuring the vital importance of the urban or regional peripheries as expressive cores of resistance and reinvention of a plural culture. From the mainstream to the off-axis, the digital age has also increasingly allowed each one to create their own collage, remixing, mash up, parody or redubbing, as well as other formats appearing in each post, VJ set etc. They are creative, proactive, collaborative – and often irreverent, transgressive – ways of appropriating new media and re-reading cultural references as diverse as hip hop or classical opera, oriental or western, elite or favela. Now more than ever, multiple audiovisual production is distributed and shared on the same network interface, from peripheries to center and from center to the peripheries, uniting or confronting aesthetics, behaviors, and values.
In its 2010 edition, the Visions Peripheral Festival opens the Images Remix show, a pioneering space for creating videos from existing repertoires of images (and sounds), online or offline. Stimulating and giving visibility and recognition to these productions and experiments, we also seek to promote reflection on a cultural production in full emergency, which has inspired new ways of thinking and articulating our culture in general. 
Link for the selected videos: http://visoesperifericas.org.br/2010/mostra/imagens_remix.html