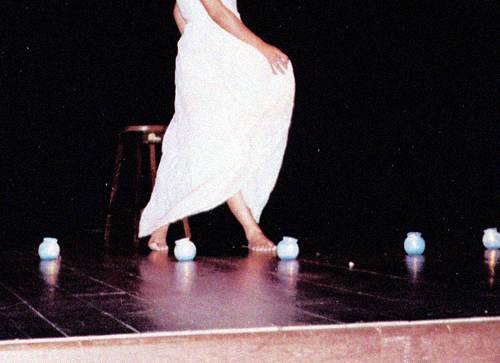 The Skeleton Woman [2001]
Storytelling performance based on the Inuit tale "Skeleton Woman" *, with Lorena Best, Miza Carvalho and Moana Mayall.
The piece united three women in a proposal of combining pure, dramatic and musical narration, connecting the storytelling with songs from Brazilian popular music repertoire.
* as retold by Clarissa Pinkola Estes on her book "Women Who Run With the Wolves".
Exhibition
Shown in Mostre sua Cena [Show Your Scene – Performance Festival ], at SESC Niterói (curated by Denise Espírito Santo), Rio de Janeiro, Brazil, 2001