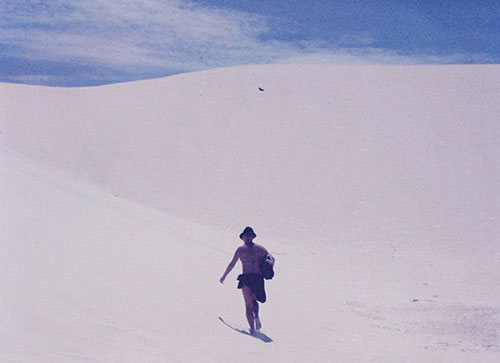 Letters to Amena [2022]
34'27'' HD/4K PT with English subtitles
Script and Direction: Aline Moschen
Creative collaboration: Anna Fernanda Corrêa and Moana Mayall
Camera: Hanna Bergfors, João Paraíso, Lola Lustosa and Moana Mayall
With: Aline Moschen, Gessiane Nazário, Júlia Moschen, Mayara Árvore, Mayla Árvore, Meri Damasceno, Moana Mayall, Rafaela Solano and Vanessa dias
Link to full movie (with English subtitles)
"Crossing the Atlantic, the film "Letters for Amena" connects women from the Lagos Region (State of rio de Janeiro) to Berlin, the city where artist Moana Mayall, daughter of writer and activist Amena Mayall, who died in 1986, in the city of Cabo Frio, lives today. The work, which consists of producing letters in relation to the works left by Amena, reveals a literary collection still unknown to the public. Amena Mayall has always been recognized and remembered for her political legacy, from which stands out the defense of local culture, the environmental activism and foundation of the Workers' Party (PT) in the city. She participated in movements to fight the dictatorship in the early 1960's and 1970s. However, her artistic face as a writer and visual artist only emerged posthumously, when her writings, sketches, and drawings found their way into her daughter's hands".
(Excerpt of text published on Portal RC24h, June 3rd, 2022)
In this movie I collaborated artistically with the direction, edition and archive research. I also performed on it with authoral text and songs created in reference to the film subject and in the context of exile in Europe, after the coup d'Etat against Dilma Roussef and during the Bolsonaro years.
Selected by CineClube Zeze Motta (Secretaria de Estado de Cultura e Economia Criativa do Rio de Janeiro), and screened during Rio Innovation Week , November 2022.
Screened at The Real Talk, curated by Najwa Ahmed, at EWA Stifftung, with the participation of director Aline Moschen and creative collaborators Anna Fernanda and Moana Mayall. March, 2023.