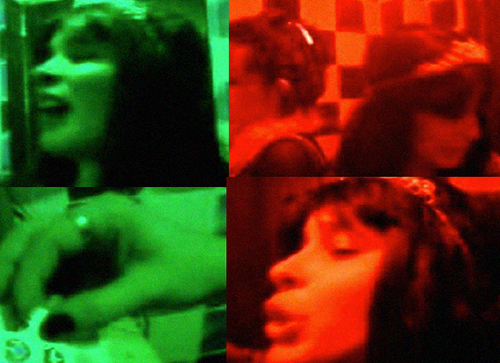 About             Exhibition             Images             Media
YEMANJADA AGENCIED BY PAI DELEUZE: NON-PSYCHIATRIC HELP [2007]     Yemanjada, the kitsch-Orisha*, was the character performed together with "Ask Gilles.: temporary answers to extemporaneous questions." **, by Rebeca Rasel. Agencied Pai Deleuze and Yemanjada interacted with the audience through oracular answers to existential questions, during the finissage party of Orlândia, an artist's occupation on Jornalista Orlando Dantas street, Botafogo, Rio de Janeiro, on 7/21/2007. Some days before, in the same week, a tyrannic and corrupt politician from Bahia, Brazil, died. Some souvenirs, related to afrobrazilian traditions in Brazil, were designed for the special occasion.
* By assuming the typical white representation of Yemanjá as a "kitsch-orisha" (manjada=too common, or banal), I try to draw some critical attention to the fact that, due to racist repression  of our African roots, we ended up accepting the  orisha (Yoruba goddess)'s image associated to Saint Mary as  dear and "spontaneous" syncretism. Not to mention the fact that even Saint Mary was probably black, according to contemporary historians.
** "Ask Gilles. Non-psychiatric care "- performance by Rebecca Rasel, on the role of the Agency."
Exhibition
Artistas Associados/ Espaço Orlândia. Rio de Janeiro, July, 2007.